09-25-2016, 06:36 AM (This post was last modified: 09-25-2016, 04:24 PM by Sharkbelly.)
Hey all,
I've been working on a party of Araby-themed characters for Age of Sigmar or D&D. My goal was to have each class in 5th edition D&D represented. I also wanted quite a few of the models to be both mounted and on foot. There are a lot of Dogs of War minis in the group. Here's what I have so far:
The Fighter--Al Muktar's Desert Dog and vesperro's vendetta Duelist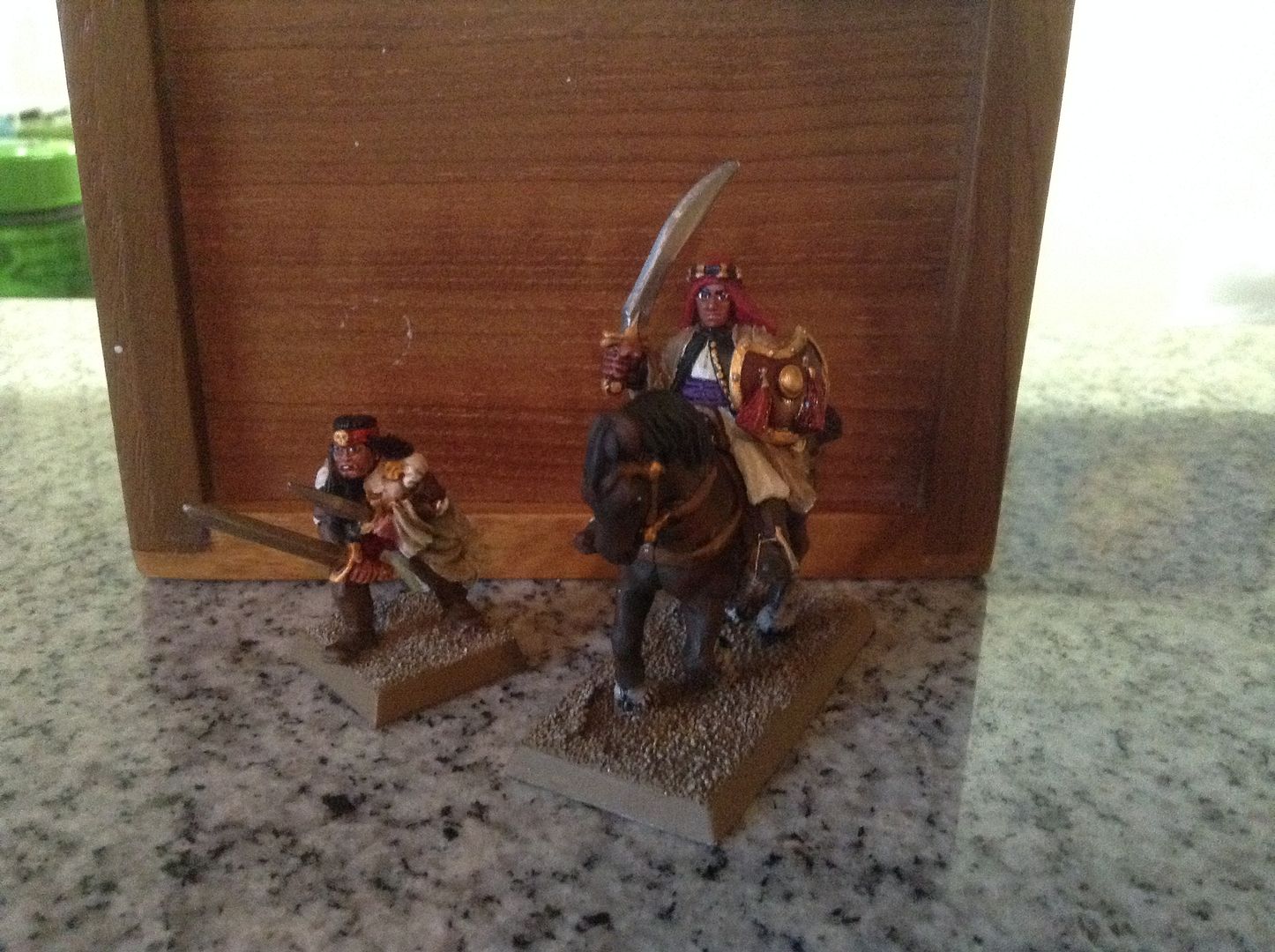 The Cleric: Mydas the Mean and his Paychest
The Rogue: Skull Pass Goblin Champion
The Barbarian: Araby Maneater
Orangutan Animal Companion (or possibly a Rogue): 40K Jokaero Weaponsmith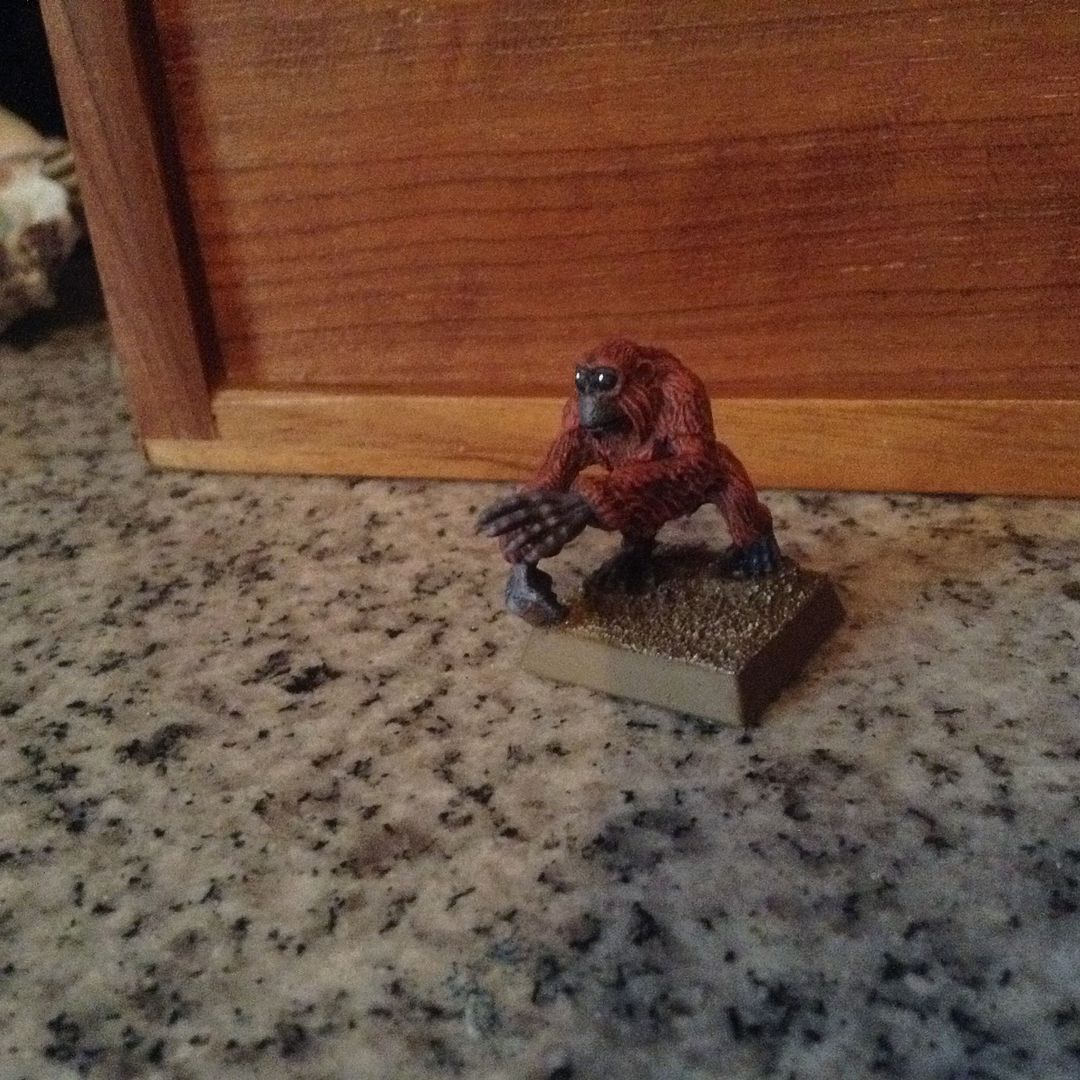 The Sorcerer: Sheikh Yadosh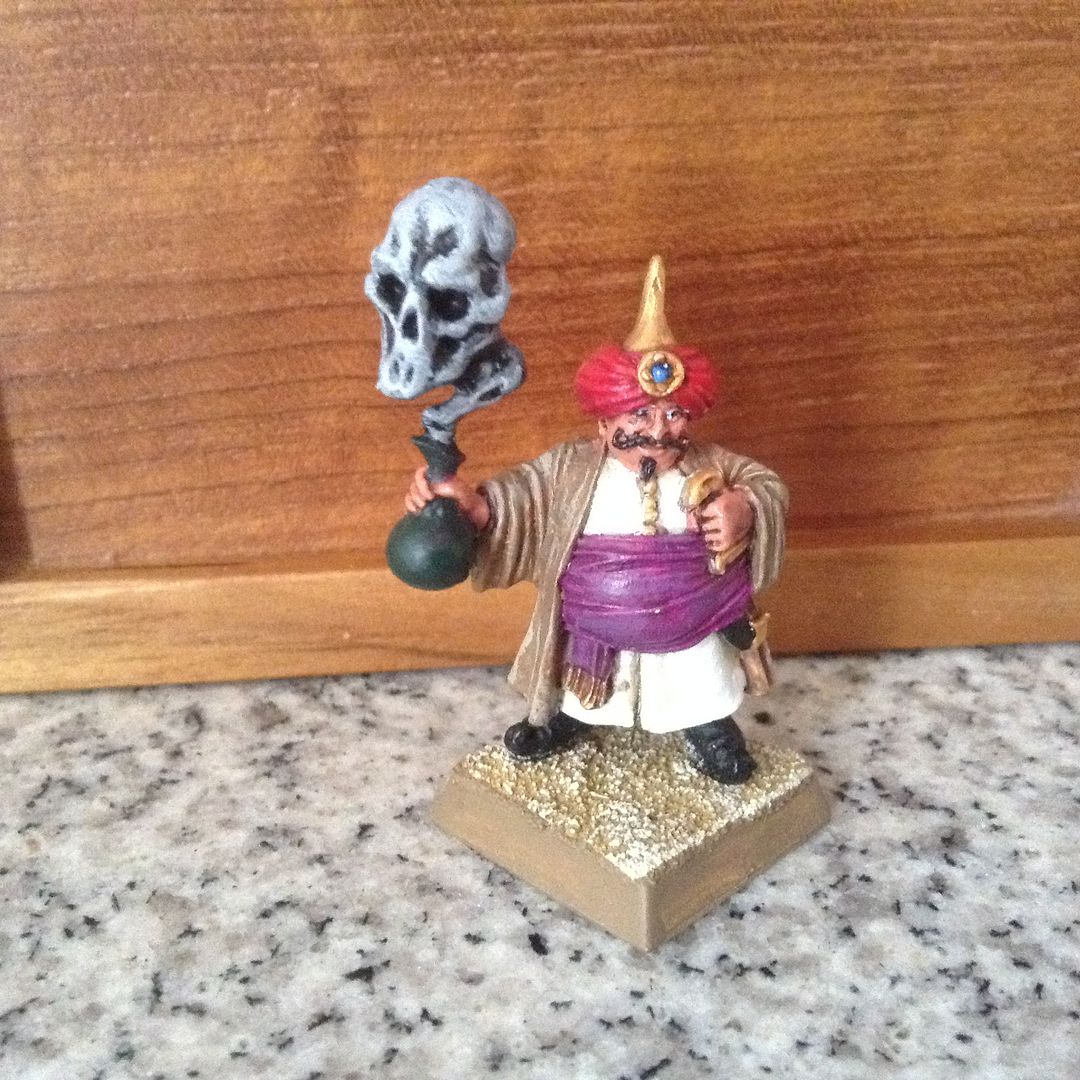 Just a few more to go! Watch for updates in the coming weeks.