So I've been creating all kinds of terrain and models while working on three armies, its madness in the Willmark Man Cave! So what do I do? Naturally I create some siege weapons, for Hashut only knows why. In the background of the first pics you can see the book I copied the plans out YEARS ago
But the kicker? I of course have to make my trebuchet functional, here it is: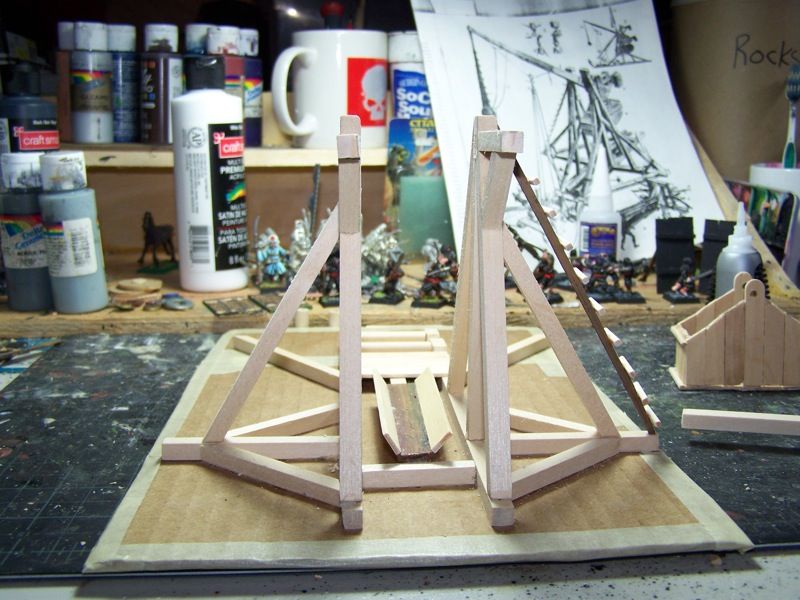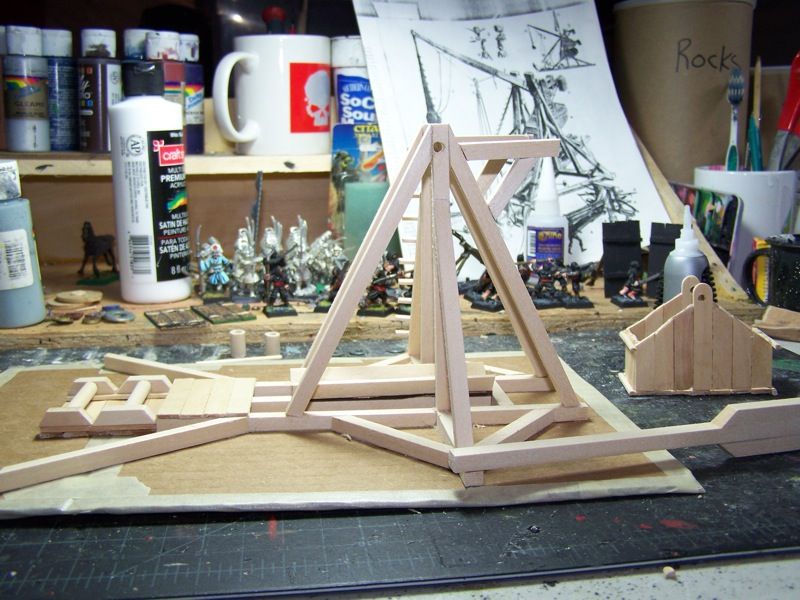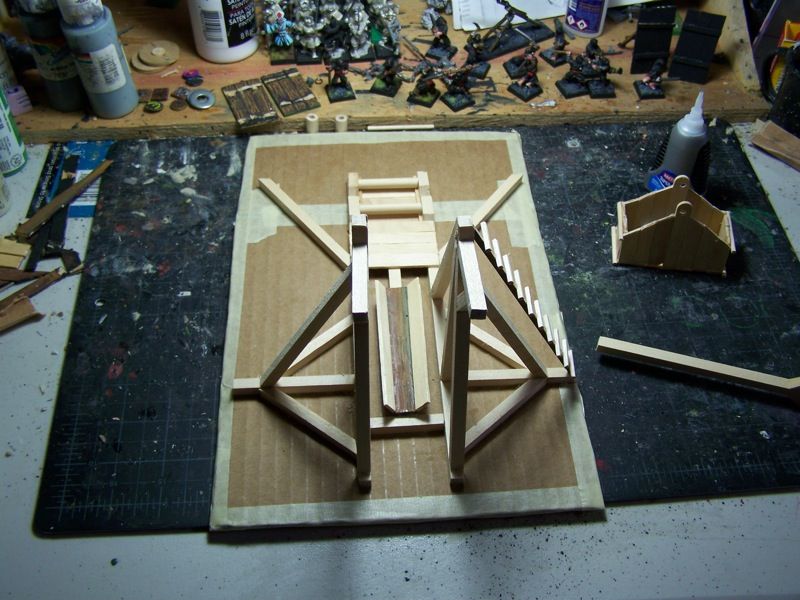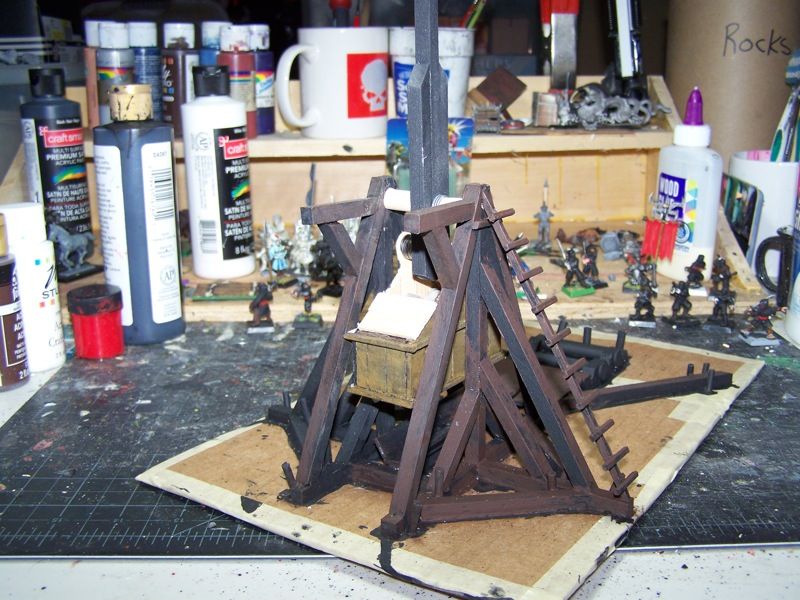 Still a bit to go but as you can see I've started painting it and the swing arm and basket for the rocks is loaded and glued. My intention was just to make one for siege games, but being a mad hatter I had to make it fully functional.
I also made it generic enough that it can be used by my different armies rather then one specifically.