I have seen some very nice armies on this forum.  I think it's time to give a contribution myself.
Here is an overview of my current army I am painting. The main theme is Estalia, in which I am right now only have an Empire based army (swordsmen, detachments). Right now my plans go to another unit of Pike-/Spearmen So I can play these troops both Empire and Dogs of War. The detachments Sword-and-Buckler change then from close formation to skirmish and voila

  (according to the plans right now, but no plans survive contact with my paintbrush

)

The hart of my army, the commanders, heroes, lords and of course a lady
The man in green is the "to be" paymaster, as soon as the pikes take the field.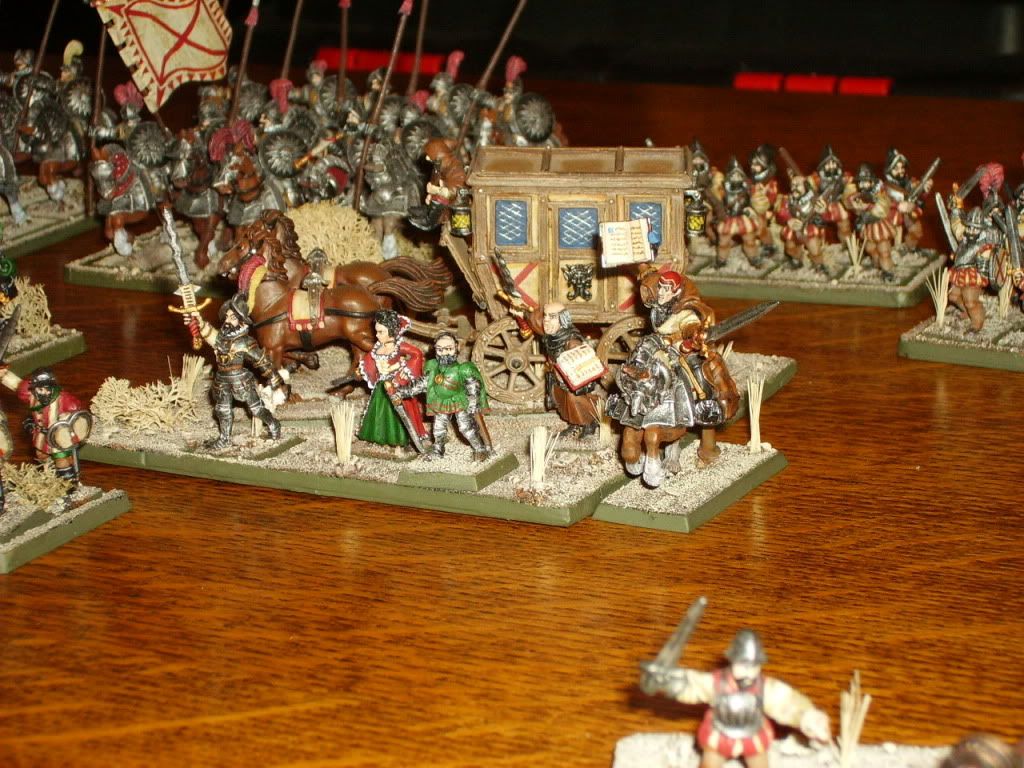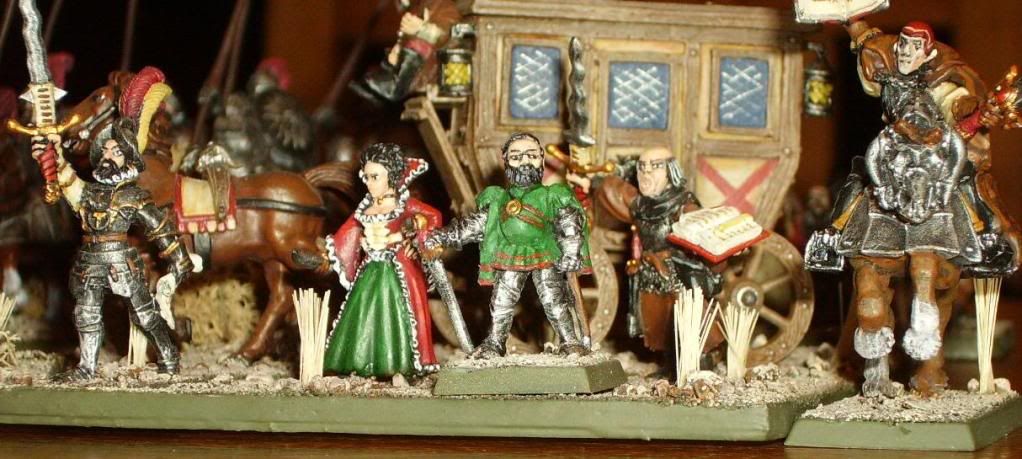 The hammer from a distance the artillery (I am still amazed by the patience I've put up to make these bases...  I am a convert speedpainter so to say)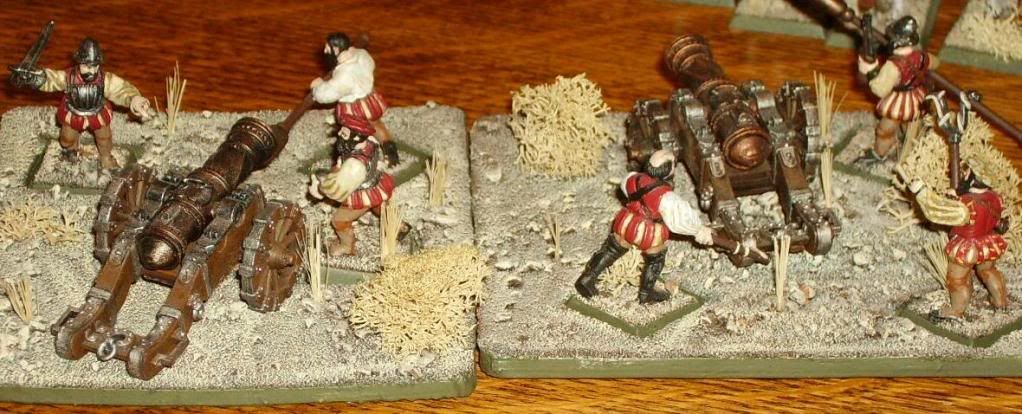 Myrmidian knights. The shields are those of Lorenzo Lupo, the sun-with-fase on his shield the reason why they carry them.
The Knights of the Blazing Sun are also known as the Templars of Myrmidia because of their devotion to the Estalian warrior deity Myrmidia.
As Blazing Suns carry other colours and are of course a Empire based order, there brother in arms have no direct links to them (as no sensible Estalian would take orders from an Imperial officer)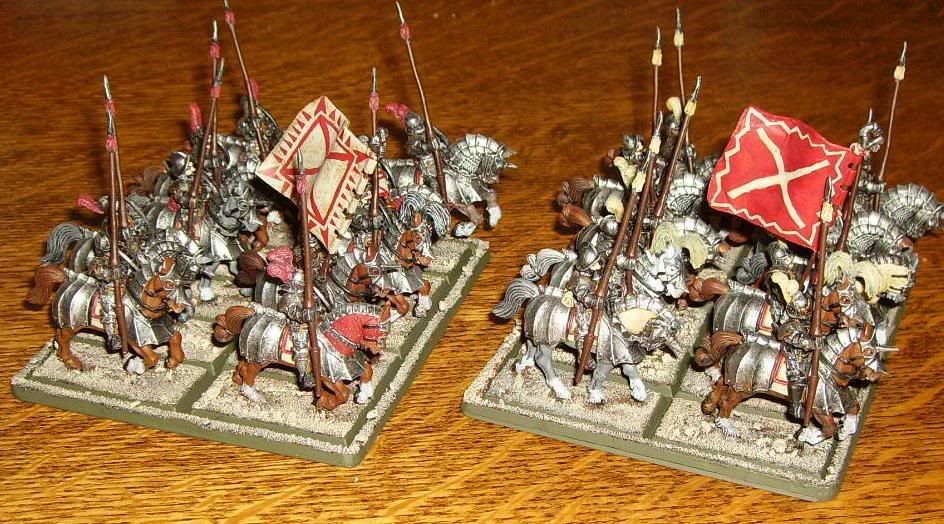 The shields were mailordered during the good old days of mailorder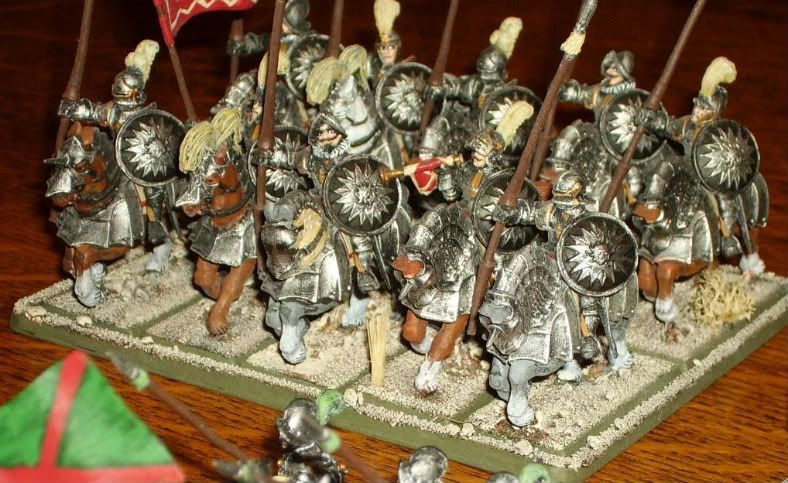 The pistoliers (the banners are re-used Voland's banner/rags)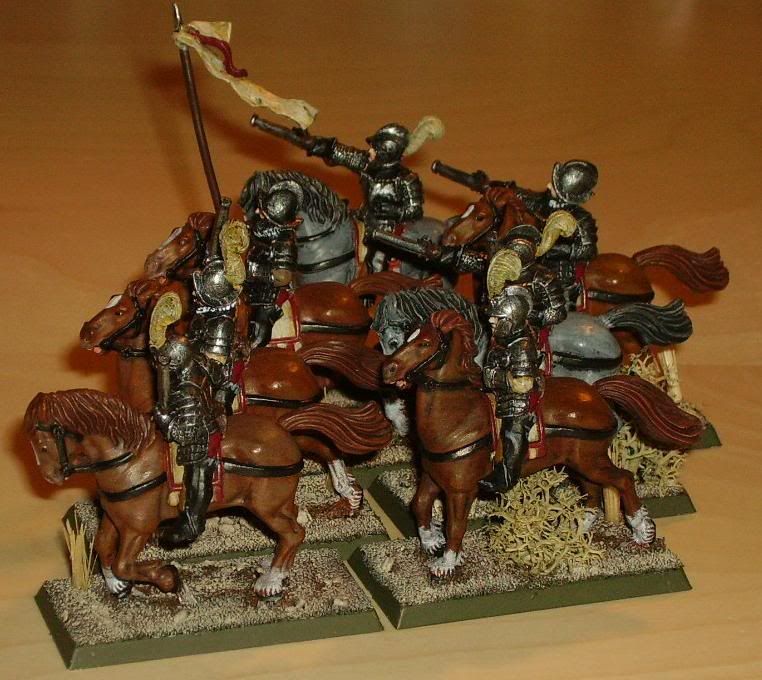 and of course, the queen of the battlefield: the infantry!


[edit] had to resize the images
They were a bit to big [/edit]