Hey all,
I just recently started my Dogs of War army, and am planning on doing an army painted as a mercenary Averland army with lots of halflings, as Averland has no ruler, many nobles are trying to take control of the province, and would not be averse to hiring mercenaries. Averland also has strong ties to the Moot, and as such it only seems right that there be lots of halflings in this army as well.
So far I have a unit of pikemen(including unit filler ogre with pike, inspired by Comrade Igor and Sir shivsalot from warseer), a unit of crossbowmen, and I should be recieving some Fighting cocks and Republican Guard any day now.
So today I thought I would post about the only thing I have painted so far, a test model for the pikemen. Please tel me what you think of him.
Cheers
Peyton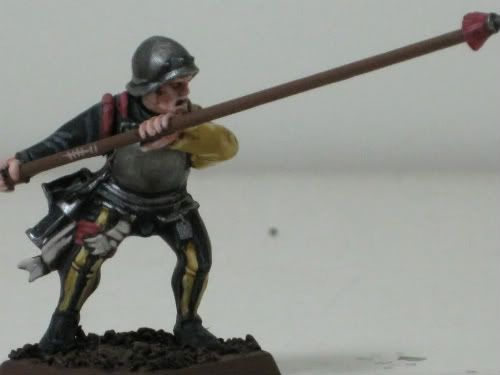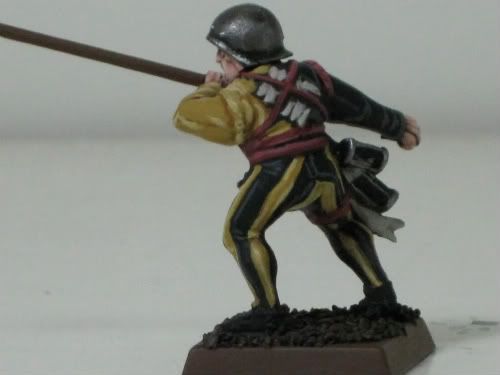 "Boys, there is no greater sacrifice than somebody elses."-Skipper