Update #4
I finally got my ashigaru (infantry) troops from Warfoundy. They are nice models all in all and multi-part akin to the zombies from GW in terms of assembly. They are going together nicely and I have been noodling around with various poses but nothing to major yet. For $30 US with shipping, I cant complain as they are a low cost way tp bulk out the force. While I assemble them my thoughts are turning towards a Ronin type force, with the Damiyo as a mercenary leader more then a great lord.IF I go that route I'll have to to come up with a reason for the presence of Sohei halberdiers, my count as Demigryphs and generals mount...
Anyways here are some pics: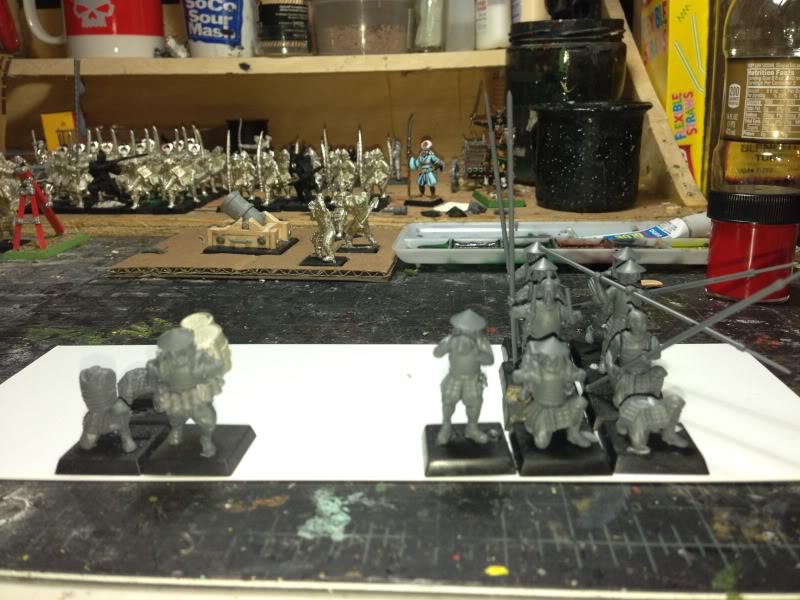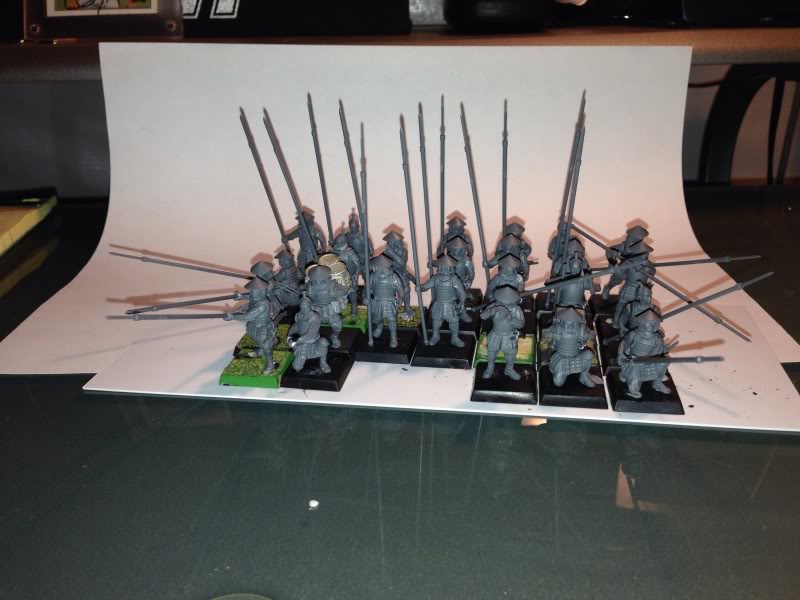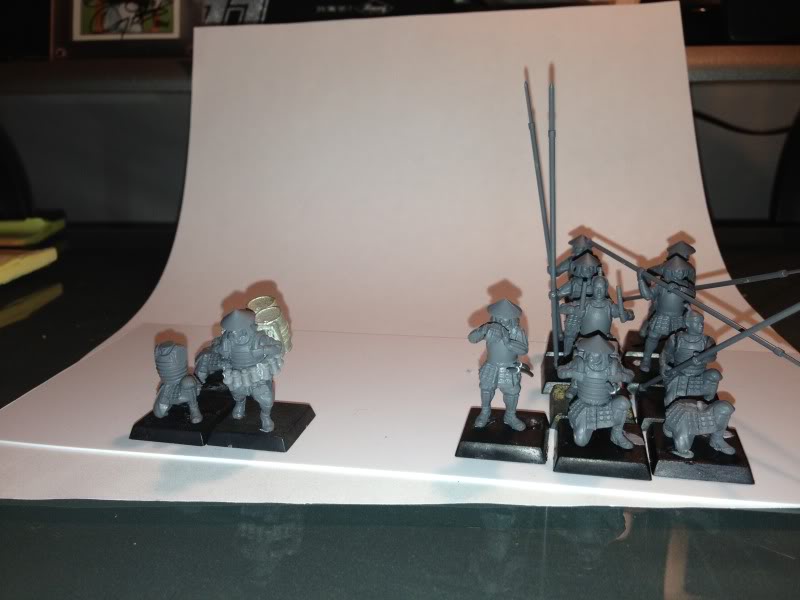 Of special importance is this guy, from the 3rd edition Warhammer army rulebook:
"The kamikaze suicide squads of Nippon go into battle as human bombs carrying either a cask of black powder or a bandolier loaded with individuals charges."
Either? Pfffftttt. My kamikaze has both! Seriously, if I wanted to play 3rd edition Warhammer I'm all set. as is he makes a fun model and a quick conversion.  Its an old metal set of barrels I had kicking around and powder charges from dwarf sprues, cant get any easier then that. Moral of the story? Never through anything away.